Discover Little India
Immerse Yourself In Living, Breathing Heritage
Extend your journey of discovery! The lively precinct of Little India which we are nestled in offers multiple entryways into encountering and engaging with Singapore Indian culture.
Here are some ways to experience this:
you can visit 1 of its historic Hindu temples to gain an understanding of worshippers' everyday rituals;
immerse yourself in cultural and religious celebrations like Pongal, Thaipusam and Deepavali which are marked annually on its streets and at our centre;
and delight your taste buds by exploring the flavourful depths and range of Indian cuisine which originate in the odysseys undertaken by yesteryear Indians.
Layered experiences such as these have cemented Little India's reputation as one of the most colourful and vibrant districts in Singapore. How did it all begin?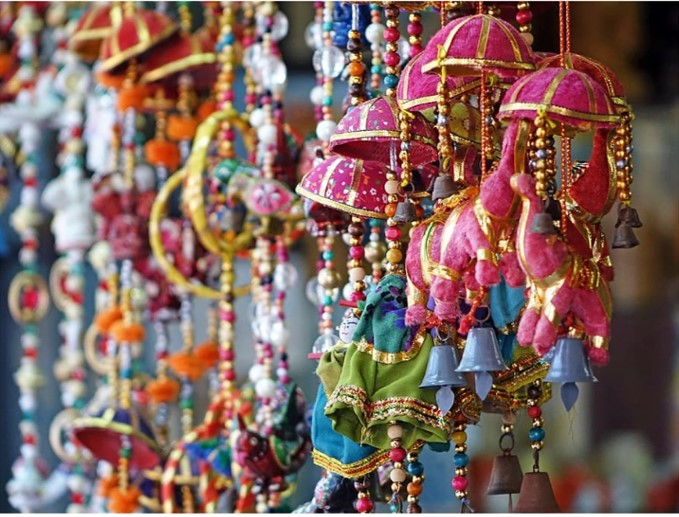 The area we refer to as Little India today was never actually earmarked for the Indian community. Its early human sprawl and settlement during the colonial era took on lives of their own as Indians outgrew enclaves in Chulia Street and High Street.
Brick kilns, lime pits and vegetable farms emerged, as did cattle herding activities. Enterprising individuals also started cottage industries as well as a variety of shops and trades. A number of these businesses still stand today.
Beloved by locals and tourists alike, the low-rise precinct was gazetted a conservation area in 1989 with additional shophouses in the vicinity added to its crop of protected structures over the years. Within them lie saree shops, goldsmiths, curry emporiums and a slew of other stalls selling assortments of garlands, sweets, snacks and curios.
We capture snippets of Little India's history and vibrant threads in our galleries. Swing by the precinct and fold in a trip to our venue — the Indian Heritage Centre at 5 Campbell — as part of your exploration of Little India. See you soon!