About Us
More Than A Museum
Powered by the community's voices, recollections and contributions, the Indian Heritage Centre (IHC) has been endearing itself to visitors since it opened in May 2015.
From treasured heirlooms and jewels, to beloved diaries and family photographs, our 5 permanent galleries house a plethora of eye-catching artefacts illustrating the story of the Indian community in Singapore. It will explain the intimate, contemplative experience we've come to be known for.
A trip to our centre starts in the 1st century, where initial interactions between South and Southeast Asia are documented. The story then unfurls into multiple threads as the diaspora makes its footprint across continents. We go on to share snippets and stories of Indian Singaporeans and their contributions to the island.
Holograms, virtual guides and interactive gameplay have been thoughtfully incorporated to elevate your time with us. Meanwhile, behind-the-scenes research exercises help us uncover fresh insights which we share with you and fold into the IHC experience.
An integral jewel in the National Heritage Board's museum ecosystem, the IHC is more than just a museum. You can look forward to a calendar mesmerising performances, hands-on workshops, thought-provoking symposiums, empowering masterclasses and festive celebrations throughout the year.
Swing by to see what we've to offer and join us in our activities as we embrace and honour our roots!
About Our Building
An attraction in itself, our 4-storey building echoes the past and channels the present.
Our facade, in particular, is eye-catching and innovative for several reasons.
Drawing inspiration from the baoli, visitors "walk in the footsteps" of yesteryear Indians as they traverse between our galleries via a unique trellis of steps and balconies along our facade. Once a ubiquitous community gathering spot in India, the baoli is essentially a cavernous, fortress-like well with steps leading toward a low-lying water source.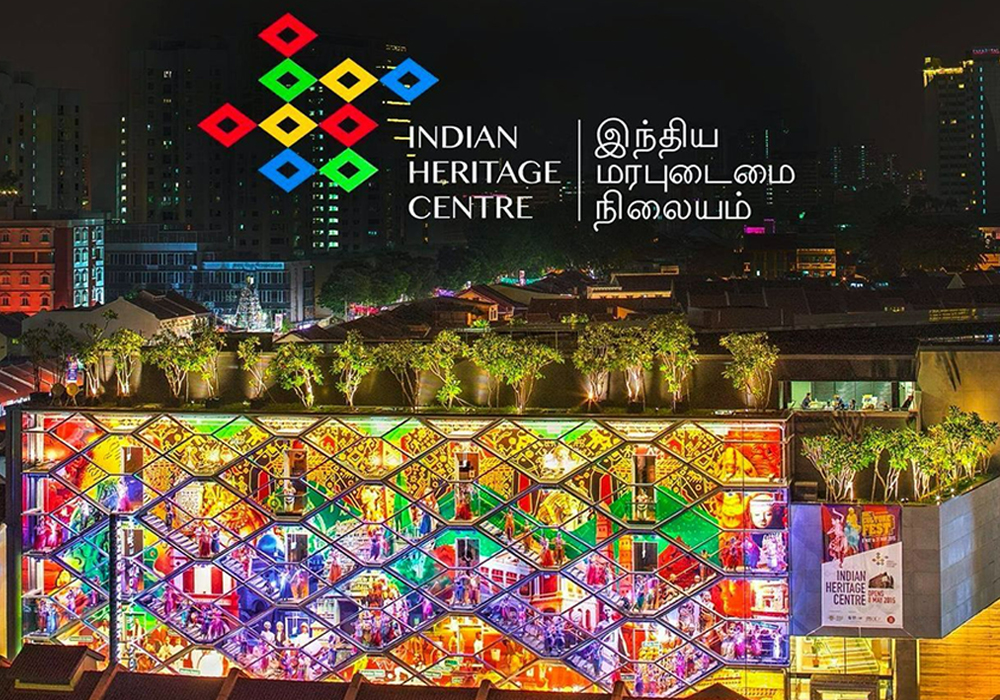 In the day, our glimmering facade reflects our Singapore skies and soaks up our vibrant surroundings.
At night, we "glow up" as our frontage lights up into a vibrant mural of Little India — our homage to the kaleidoscopic streets of the well-loved conservation district.