Education Resources
Explore Our Catalogue And Get Hands On With Heritage!
The learning never ends! We've developed and assembled a thoughtful collection of complementary resources to enrich the online and offline learning journeys of pre-school and primary school-going children. 
We've organised them into three broad categories for your easy browsing: IHC-related content; festivals; and countrywide celebrations. 
Take your pick from videos, activity kits and learning packs. Have fun with the little ones and spread the word about our ever-growing catalogue! 
Discover Deepavali
Oil lamps illuminate the homes of Hindus around the globe during Deepavali. It is no different in Singapore. Here, families mark the triumph of good over evil with lights, mango leaves and rangoli (intricate ground art typically displayed at the entrances of homes).
You too can participate in the festivities. We've put together a stable of fun, easy-to-digest content detailing, for instance, the festival's origins and special foods and snacks like laddu, milk barfi and murukku.
There are also a great variety of hands-on activities for both young and old to make their own Deepavali-relatedcrafts. Think salt dough lamps, Deepavali-themed gift bags and rangoli templates. Take your pick below!
More details
Discover Deepavali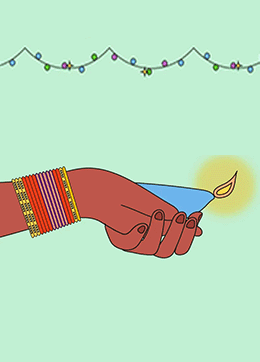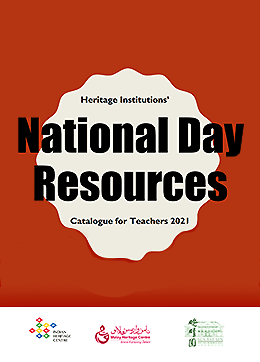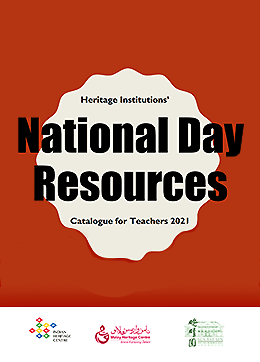 Marking National Day
Marking National Day with fireworks, fly-bys and fiestas is a yearly affair for the country. We've put together a range of resources to inject fun into the classroom.
Highlights in our resource kit include a pack of colourfully illustrated trading cards on pioneers like Che Zahara, Shirin Fozdar and Lim Nee Soon; a diary of a Chetti Melaka; and a walkthrough of Kampong Glam with Oreo, the Malay Heritage Centre's resident cat.
Download PDF