Collections
Chettinad Doorway Late 19th Century, Tamil Nadu, South India
This intricately carved doorway exemplifies the architectural style prevalent in South Indian domestic structures from the 19th to the early 20th centuries. It showcases the bespoke architectural traditions of Chettinad, a region inhabited by the Nattukottai Nagarthar Chettiars.
The Chettiars were a community of financiers and traders. They were among early Indian migrants who travelled to parts of Southeast Asian such as Vietnam, Myanmar, Malaysia and Singapore.
Using this wealth generated from their businesses, the Chettiars constructed palatial mansions in their ancestral villages, with grandly carved timber entrances, along with pillars and ceilings made from Burmese and Indian teak wood.
The iconography of this Chettinad doorway is testimony to the influence of Nayaka religious art and architecture on the Chettinad region and its artisans. For instance, the carvings on the doorframe are in close resemblance to mural paintings of the Nayaka palaces. The doorway bears an impressive total of 5000 carved figures, with goddess Gajalakshmi occupying a central position in the doorframe. The elaborate carvings of mythic motifs not only added aesthetic beauty but also invoked divine power and provided protection for the owner and their family.
More Details
Chettinad Doorway Late 19th Century, Tamil Nadu, South India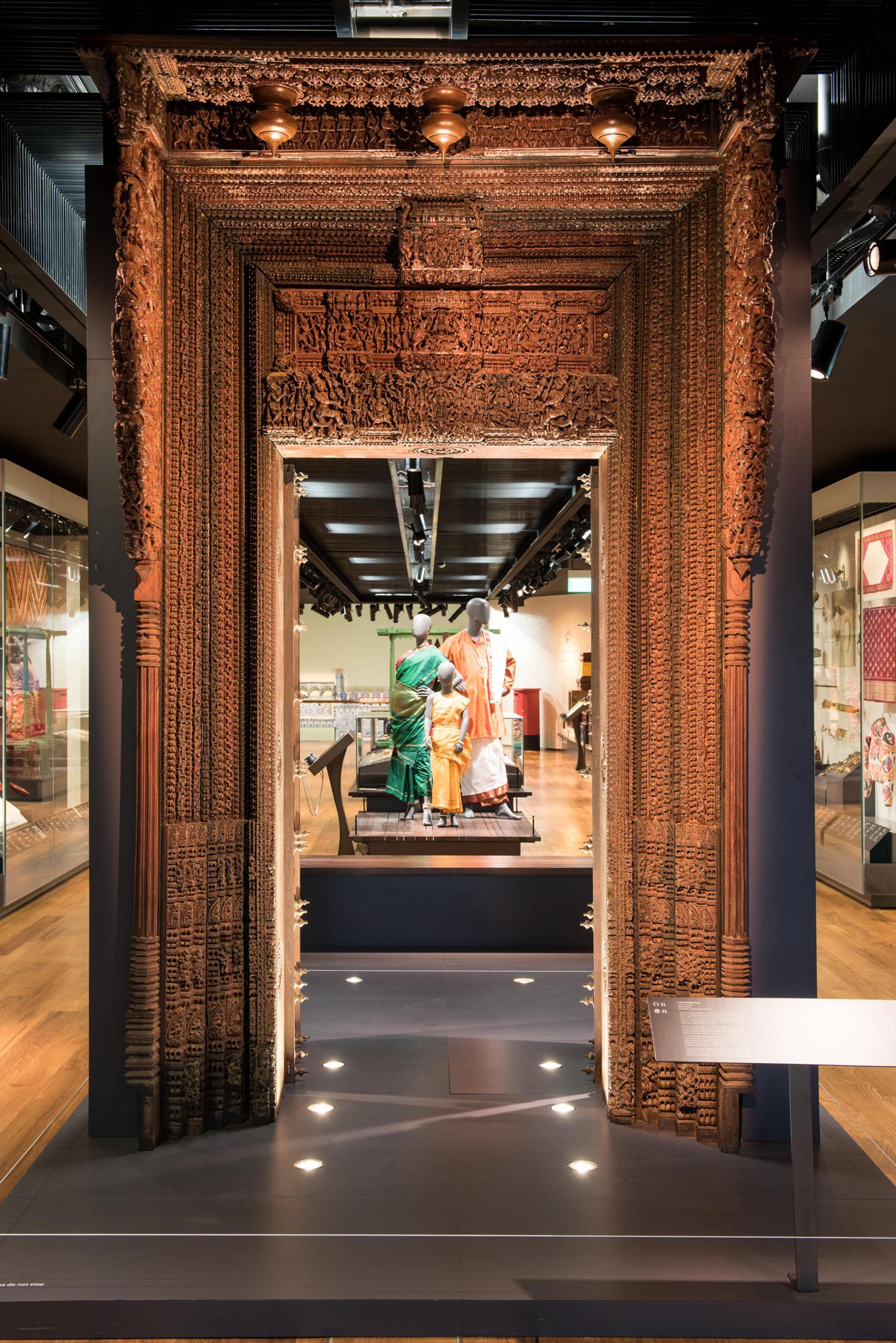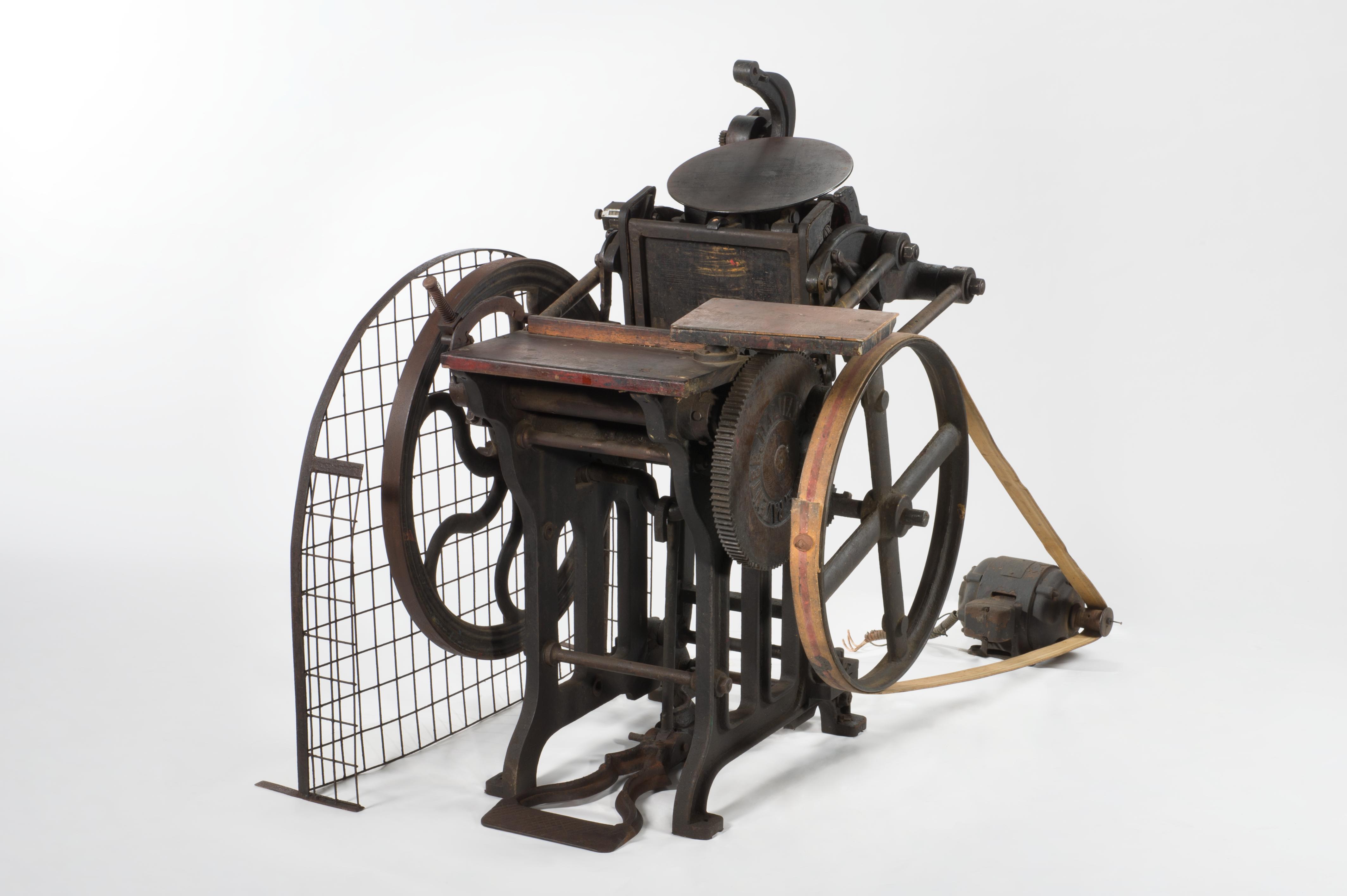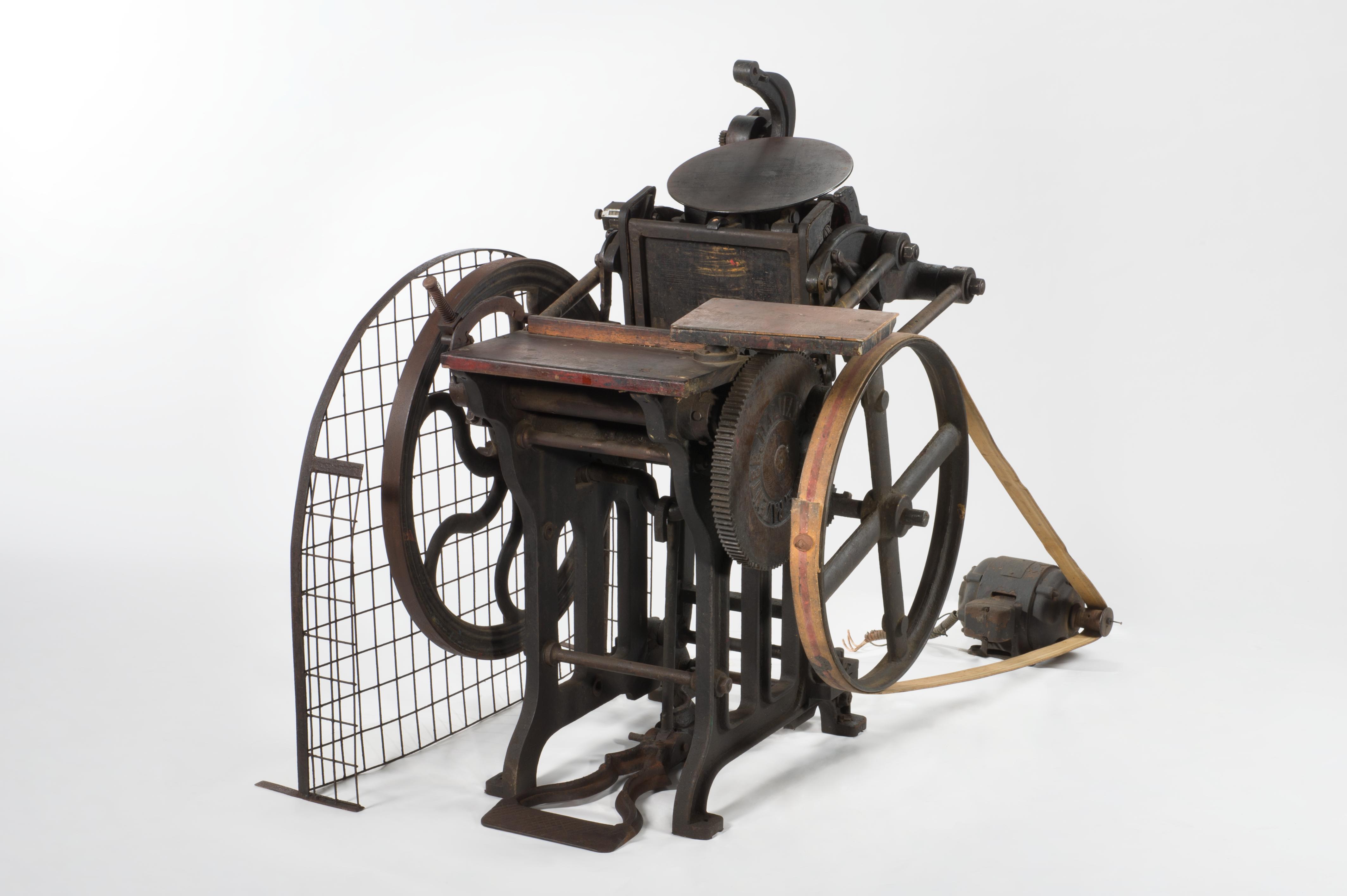 Printing Press, 20th century, Penang
This is a motorised version of a printing press from Penang, which would have been used to print small billets.
The printing press represents the strong Tamil print culture that began to evolve in 1930s Singapore and the region. It contributed to the development of the Indian community's cultural identity. The circulation of journals and other print media such as Tamilaham (published in 1922) spread sub-ethnic nationalist consciousness amongst Tamils in Singapore. Furthermore, Tamil newspapers such as Tamil Nesan, Tamil Murasu, Munnetram and Seerthirutham provided socio-political commentaries and propagated reforms.
Additionally, the printing press was a key tool during World War II. The Indian Independence League produced and distributed publications to keep the Indian community updated on the Indian nationalist movements and the activities of the Indian National Army. These materials were published in English as well as regional Indian languages.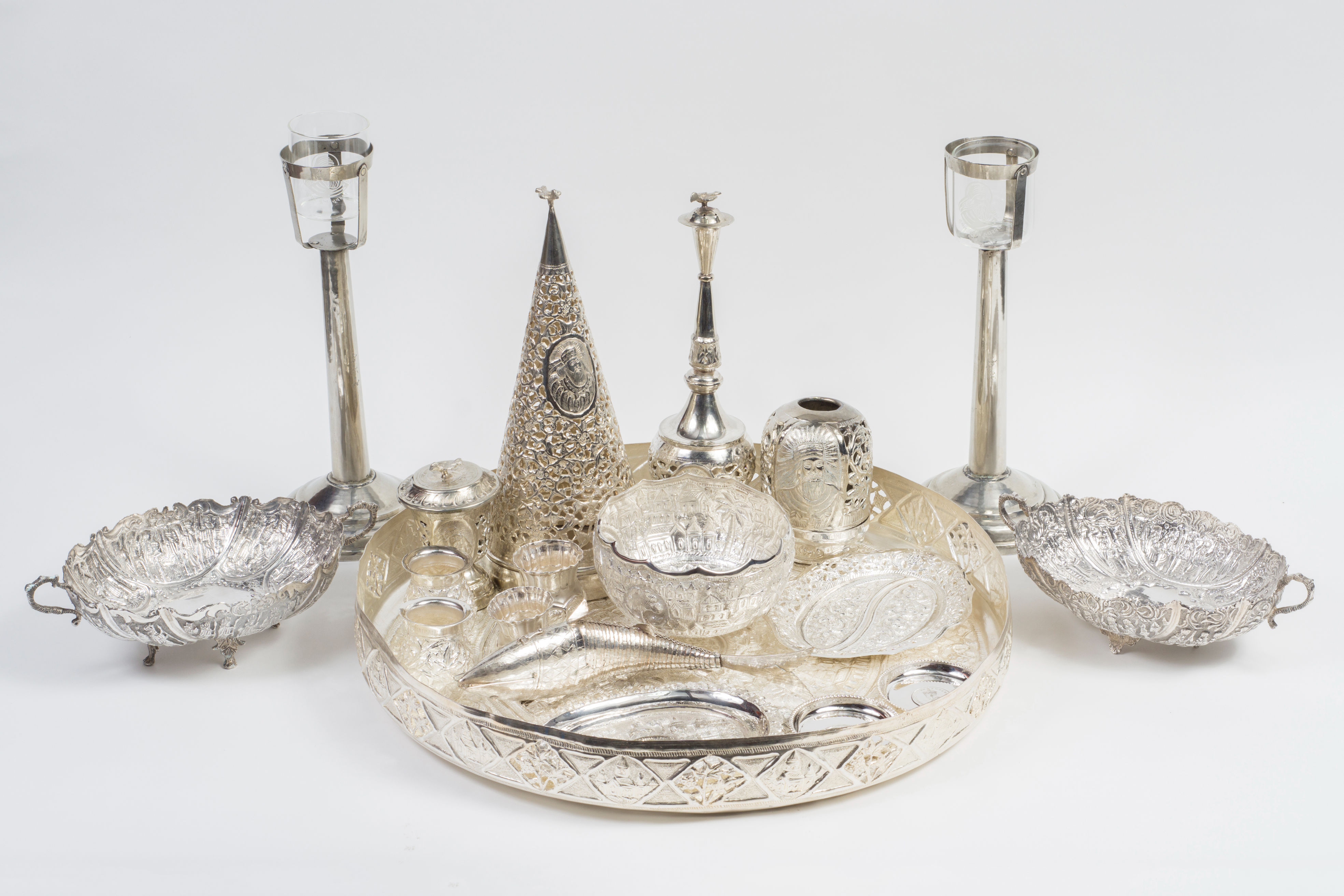 Sez Soparo (Parsi Ritual Silverware) 18th-20th century, Gujarat, Singapore
More details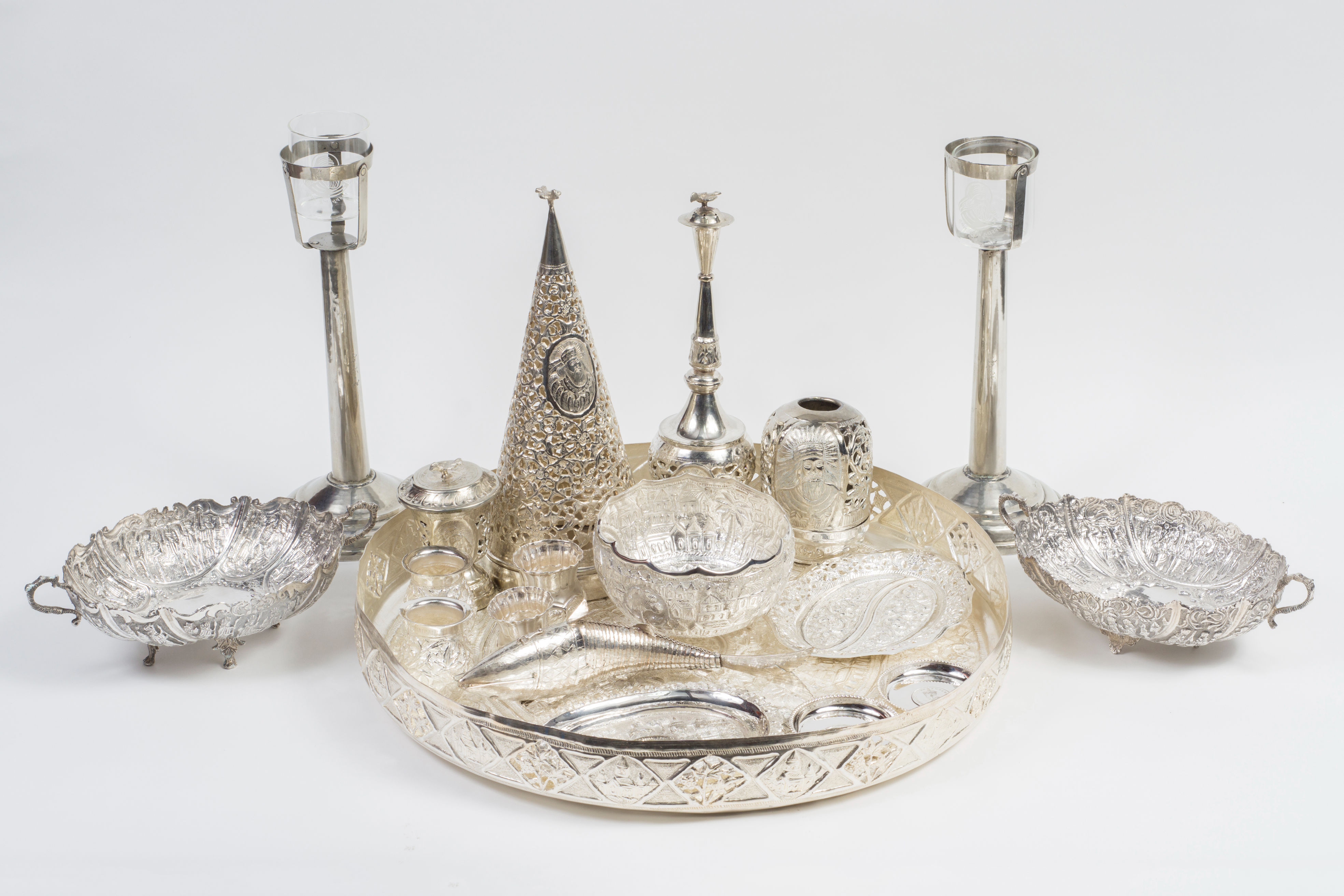 Sez Soparo (Parsi Ritual Silverware) 18th-20th century, Gujarat, Singapore
On loan from Shirin and Rustom Ghadiali
Sez or Sez Soparo is an assemblage of silverware that is present at all Parsi (Indian Zoroastrian) home rituals and weddings. It is a part of the aashirwaad (blessing) ceremony at weddings, engagements, initiations, and anniversaries celebrations. It is usually placed on the prayer table.
The basic sez consists of a soparo (cone), golabdaani (sprinkler), small lidded pigani (cup) and a windbreak/cover for the diva (lamp). Other dishes are placed for offerings of fruits, nuts, and sweets. Also included is a silver fish, which is a symbol of abundance and considered very auspicious by the Parsis.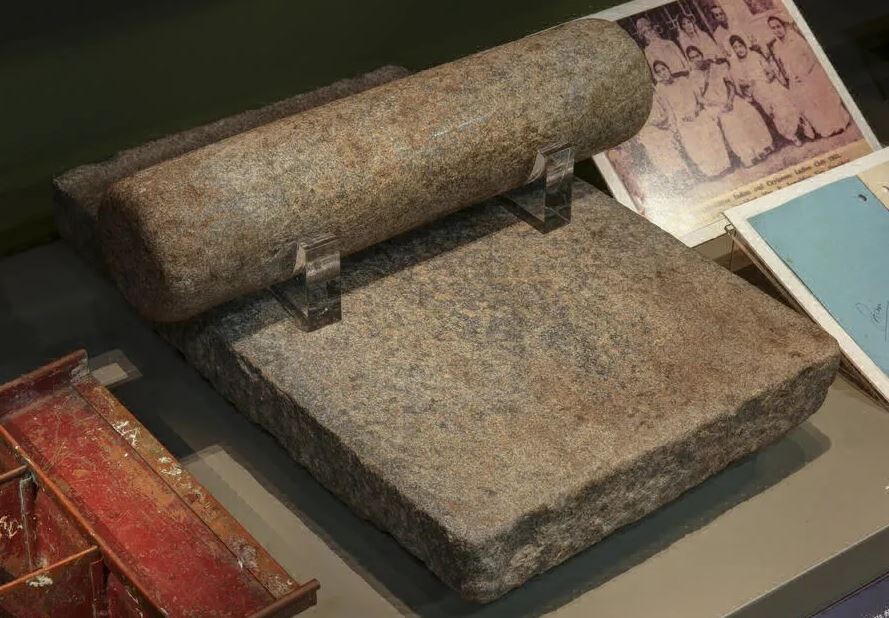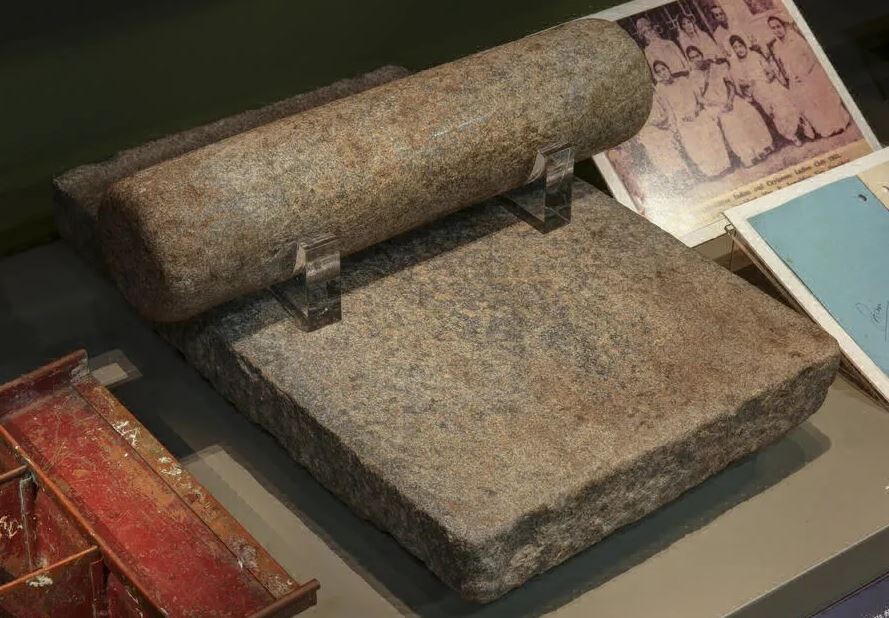 Spice Grinding Stone 20th Century Singapore
On loan from Kathayee Kamatchi Ammal
Grinding stones are a cherished tool within the Indian community. This traditional implement consists of a large stone slab with a smaller cylindrical stone used for grinding and crushing various food items.
Passed down through generations, it is commonly used to process grains, spices, and herbs, transforming them into powders, pastes, or coarse textures. The grinding stone is an integral part of Indian culinary practices, adding depth and flavour to dishes. Beyond its functional role, it symbolizes a connection to ancestral traditions, fostering a sense of continuity and preserving cultural identity. Its usage highlights the importance of traditional food preparation methods and serves as a reminder of the rich heritage embedded in Indian cuisine.